I'm not a sale, coupon or deal blog, but man, I can't resist posting some of my favorite things! I just made it through one of my favorite catalogs from
cb2
I saved from Christmas because I loved the cover (they're part of the crate and barrel fam). I was drooling with gross delight last night over these mini retro chair ornaments: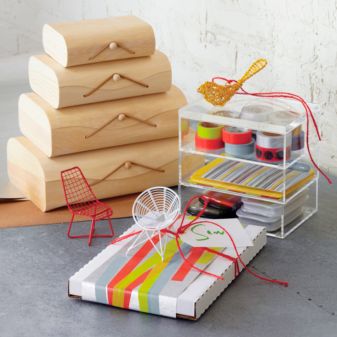 I kept the catalog out so I could see if they were on sale today since they were technically Christmas ornaments, and wouldn't you know it they were--$.50 each on sale!!!!!!!!!!! I bought a few, and then some more. I might use them as ornaments, but I think I might use them as a wall display on a shelf or something.
I know I might sound like a nut, but I have had this page from their catalog torn out and on my fridge for close to 4 months now because I love this house. Actually, I had a bigger page torn out that has a huge picture of Jackie O in a living room and everyone things I have it up because I like her, but then on a small shelf is this little gem.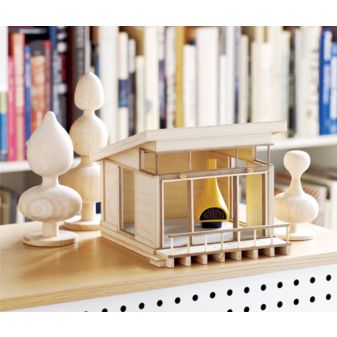 I can't really explain why I love it so much, but I do. I want to move right in. And I understand now why my girls love to play house so much, I want to set up shop with my little chairs and this house. But this small house is $60.
Then I saw this snow globe, which I fell in love with since I also love snow globes, and it was $40. Still pricey and it's not as cute as the real deal, but it catches the gist of it. Just checked on the sales page, $15. Wahoo! It might not be merely a Christmas decoration in this house.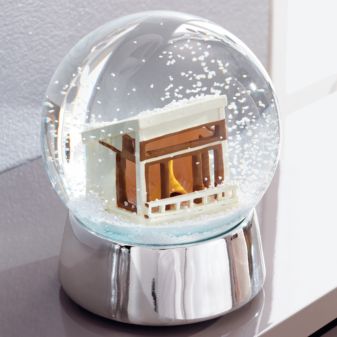 Q: Do you like this sort of thing?